Beneteau Greece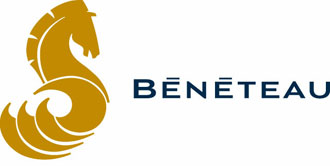 The international acclaimed French company boat building mainly sailing Beneteau has 5 production facilities in French one in America where since 1986 launched has doubled.
The history of the company begins on 1884 with the creation of the first shipyard Beneteau from Benjamin Beneteau. Then the first vessels built to sail by the company, the performances were so good that the fishmen with boat Beneteau make them to come back to trawl first and selling the fishes at the best prices. So, They decided to continue offering even better performance, searching for new things. In this shot just begun to hear the engine as a solution for the movement of a vessel , in 1909, regardless of the cost introduced to the new models which was the first machine on the area.
Two world wars and the shipyard managed to survie, after the final of the second world war the people come back, and make the company bigger until 1960.From 1962 until the 1964 was a transisional period, they search for new ways to be again first on the market. Finally at 1964,the year of the industrialization sailing the company trust the new matteial from polyester where builds a new small boat, this product suddenly creates the men of fishing.
On january of 1965 the Boat Show in Paris, the people of company understand that family's boats were way different from the others. Finally this was positive, company find the customers who need to go for the next step on 1972,the creation of their own first factory. Until today the company has important export turnover, thanks to many factories the company has make cooperation with big designers like the Pinniafarina.
In Greece the Pappas Bros S.A. is the official representative company where you can contact for information for your new investment at the sea.